Tradition and History, Progressive Technology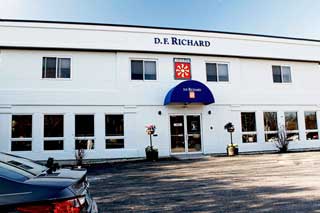 D.F. Richard Energy is an eighty-eight-year-old family business focusing on exceptional customer relationships, reasonable prices with premier products and services.
It began in 1932 during the Great Depression when Daniel F. Richard opened his own business delivering 5-gallon cans of home heating oil and servicing heating equipment. The business was run out of the home on Broadway with his wife Armande and their children. Armande would take care of the bookkeeping while Daniel made deliveries and serviced heating equipment out of the trunk of his car. When their boys, Normand, Raymond and Robert were old enough to carry fuel and hand Dad tools, they would ride along. When Anita was old enough, she would help in the office.
Community was very important to Daniel and he belonged to several civic organizations. He instilled his sense of community involvement onto his children. Daniel's core principal "when you keep your focus on the customer and community, you both will thrive."
After their parents passed, Normand, Raymond, Robert and Anita assumed different roles to carry the business forward to what you see today. They also have children and grandchildren that are part of the fabric of D.F. Richard Energy. From Southern Maine to the Seacoast of New Hampshire and over 14,000 customers strong, D. F. Richard Energy brings you propane gas, bioheat oil along with complete heating and cooling services including installations with the best products this industry has to offer. A dedicated staff trained with state-of-the-art equipment; we are here for you 24/7.
To this day D. F. Richard Energy and its employees are actively involved in the communities we serve whether it be in the form of a donation, sponsorship or time, we are committed to following the example set by Daniel F. Richard.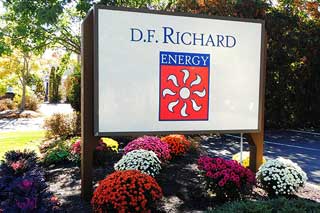 Over time, the energy needs of our customers and our community have changed. The way we've done business, however, has remained much the same.
Since 1932, D.F. Richard Energy has been there for our customers. We've offered a fair price for our products and uncompromising commitment to service. Our reward has been loyal, satisfied customers.
Today we strive to do even more. The energy demands are greater and more diverse, and increased competition dictates a new resolve from each of us.
We take nothing for granted, and must prove ourselves every day, at every level in the organization. Customers need to hear from us, see us, and know we are here for them. We can all profit from this relationship.
Smiles and courteous, helpful service are timeless elements of our success, and they have never been more important.
As we prepare for the energy demands of the 21st century, we have to work together, a little harder, and with renewed enthusiasm.
We are committing ourselves to continuing to be there, offering the best service 24 hours a day, and all the energy our customers will ever need.
Whenever you need us, we are on our way.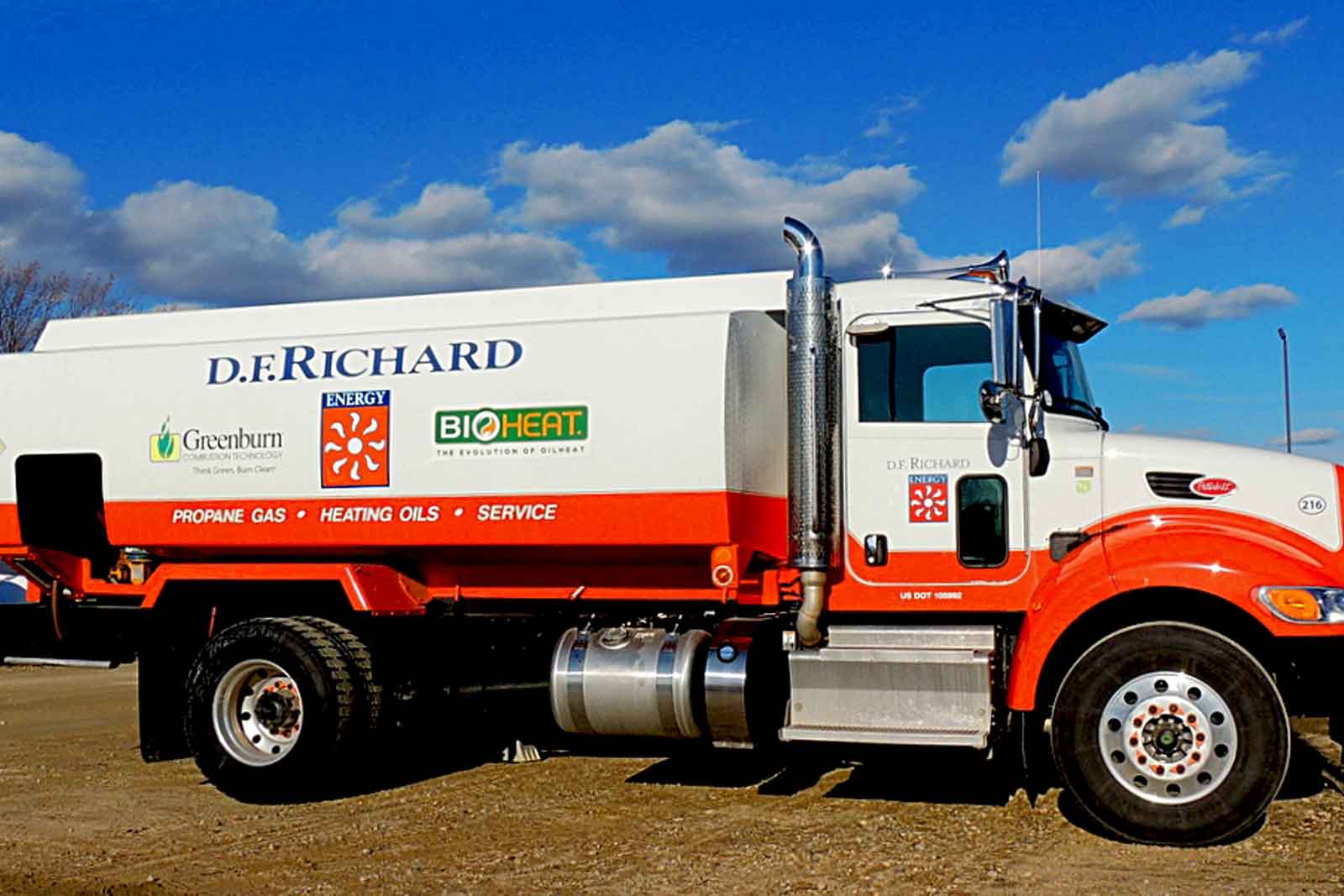 Best of the Seacoast
Come see why we have been voted "Best of the Seacoast" 5 years in a row!