Checking for Safety
Ensuring the safety of your home and family is our highest priority.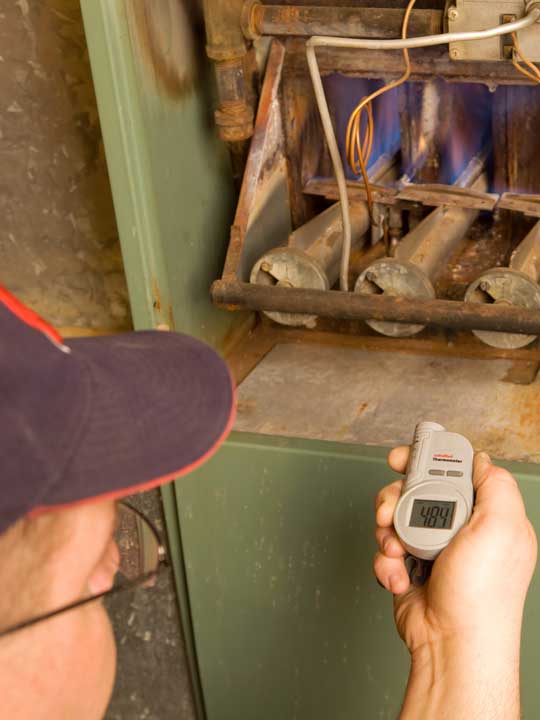 Our annual heating oil tune up includes:
Brush, vacuum, clean and inspect the entire heat exchanger system of boilers, furnaces and hot water heaters.
Test and operate all electrical, oil and hydronic controls throughout the entire heating or hot water system.
Inspect and flush all oil distribution lines from the tank to the heating or hot water equipment using a push-pull pump.
Clean and replace oil filters and oil strainers located in the oil distribution system.
Visually inspect the oil tank for leaks and ultrasound the oil tank for steel thickness. Test the float guage and shutoff whistle for proper operation.
Perform efficiency test on the equipment using digital testing analyzers. Record all equipment and customer information on the TankSure form.
If you are a customer of both Bioheat® oil and propane, please advise us when scheduling your annual service. We have specifically trained technicians for oil heating systems and propane heating systems.
Our technicians are available to check all of your propane gas and oil appliances as well, including water heaters, fireplaces, dryers, ranges, pool heaters and all gas lines.
Please notify D.F. Richard when scheduling your service if you'd like our technicians to check your appliances, so that we may allot extra time.